Natalie Kyle
Product Experience Designer
Email Marketing
Say it loud. Say it proud.
Problem
There is currently very low utilization of Acme's* marketing tool. On-boarding users is very difficult. The user experience is not intuitive. What makes it even more difficult for users to adopt the product is the fact MSPs do not know how to create marketing content. Not only are they not familiar with best practices, they are unaware of how marketing can excel their business.
Low user adoption

Difficult on-boarding experience. Users bow out before completing.

Managed Service Providers lack marketing knowledge & skills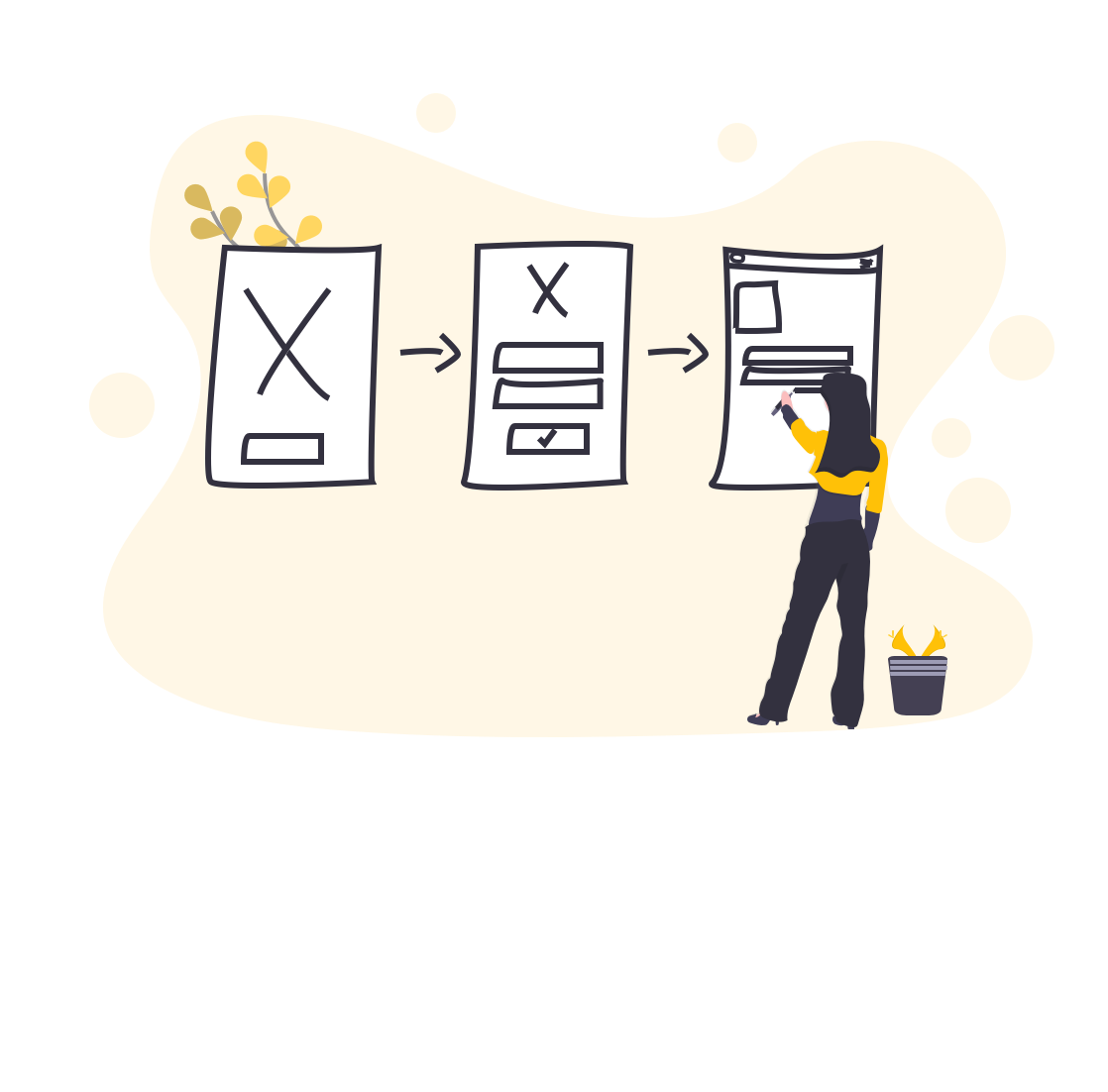 My Role
I was happy to wear many hats on this project 🎩
Facilitated Design Sprint
I facilitated a 4 day long design sprint. The Designers, Product Manager, Developers, Internal Experts and Users combine forces in a room for four days. First we make sure we are all understanding the problem correctly. Using research, various thought evoking tools, communication and understanding we have a prototyped concept at the end of day 4. Now we can better communicate with VPs to see if the concept will solve the business need.

Lead designer

The success of this project was most certainly due to working so closely with PMs and Devs while creating the product experience.
Concept creation
Produce solutions
Built functioning prototypes
Validated with user testing
Supplied design specs for dev to be able to build the product
Built an angular design system in order to expedite development efforts and ensure Design and experience consistency through the product.
Scrum teams and sprints. Advised PM on how to structor their process of task creation.
PM > Design > Dev > Design QA > QA
Design QA
User validation via pilot program
The Goal:
Help more users send out their first email.
Solution
Simplify the on boarding process
Provide ready to send marketing assets to users not well versed in marketing.

Rebuild Technology. Automate the process.
1. Simplify the on boarding process

Remove the current barrier to entry. Eliminate current risk, anxiety and confusion by simplifying the on-boarding trial experience. The solution will walk the user through a very simple set up, right into sending their first test email to themselves.
Sending a test email to themselves allows the user to explore the potential of the product without anxiety of sending a real email to their clients. It is unlikely that a user will trial a product with real content ready to send to real clients. This eliminates risk, anxiety and confusion.

2.Provide Marketing assets

We know that IT professionals are not comfortable with creating their own marketing materials. Sending marketing emails to hundreds of your clients can be extremely stressful for our user, especially when they aren't sure why they need to market in the first place. What content should I create? What should the email look like? How is marketing going to help my business?
We decided to partner with Marketopia to close this gap for our users. Marketopia will create fully curated email templates that are geared specifically for MSPs.
3. Rebuild Technology. Automate the process.
Completely rebuilding this product from the ground up, from the backend technology to the entire user experience. There are many technical limitations with the current technology which results in subpar user experience. For example, an email will take up to three days to send after a user completes the email because it is being manually evaluated and approved. We can automate this process and create a more reliable experience for the user. These that are being manually validated are spelling errors, broken links, unlinked images and spam score.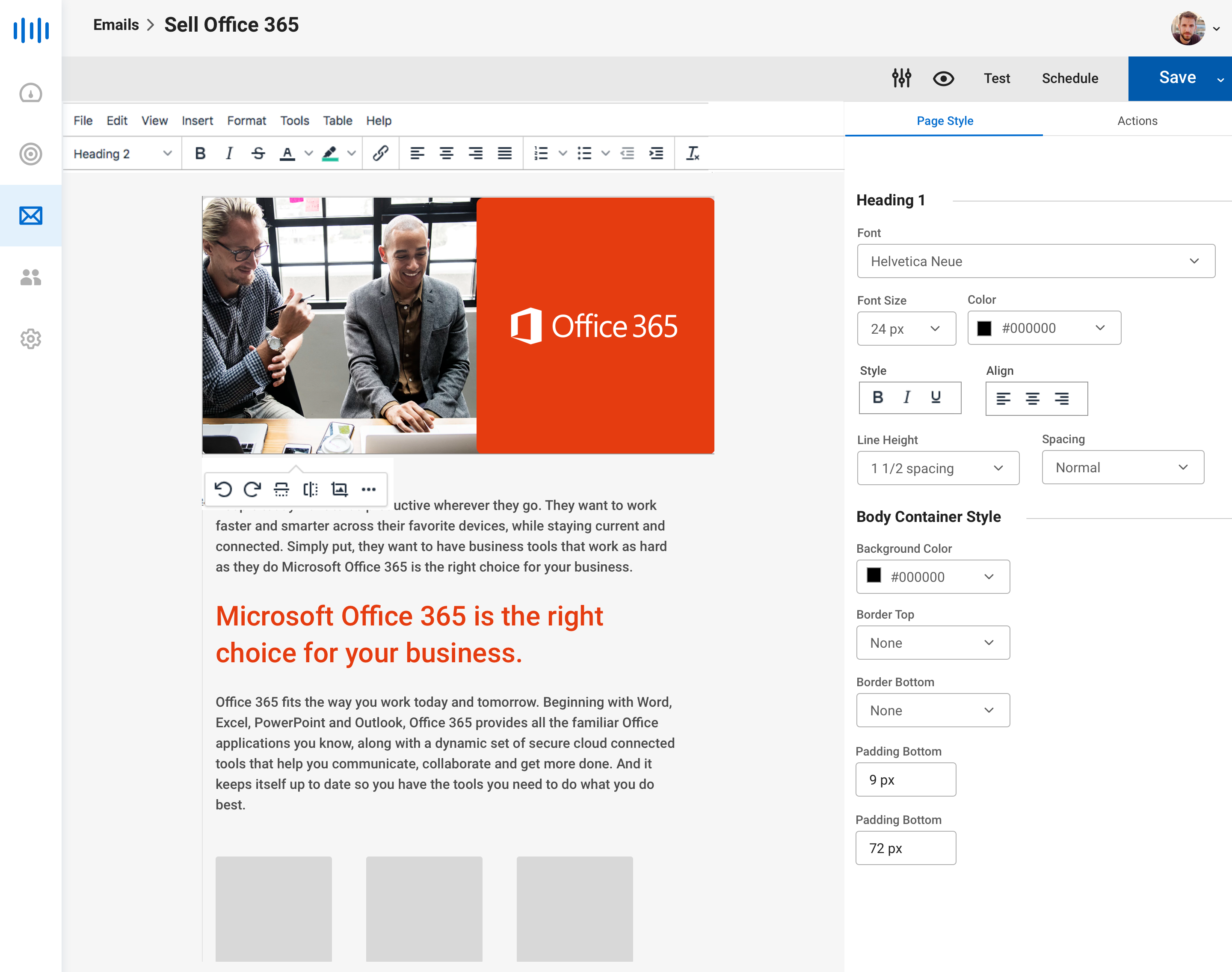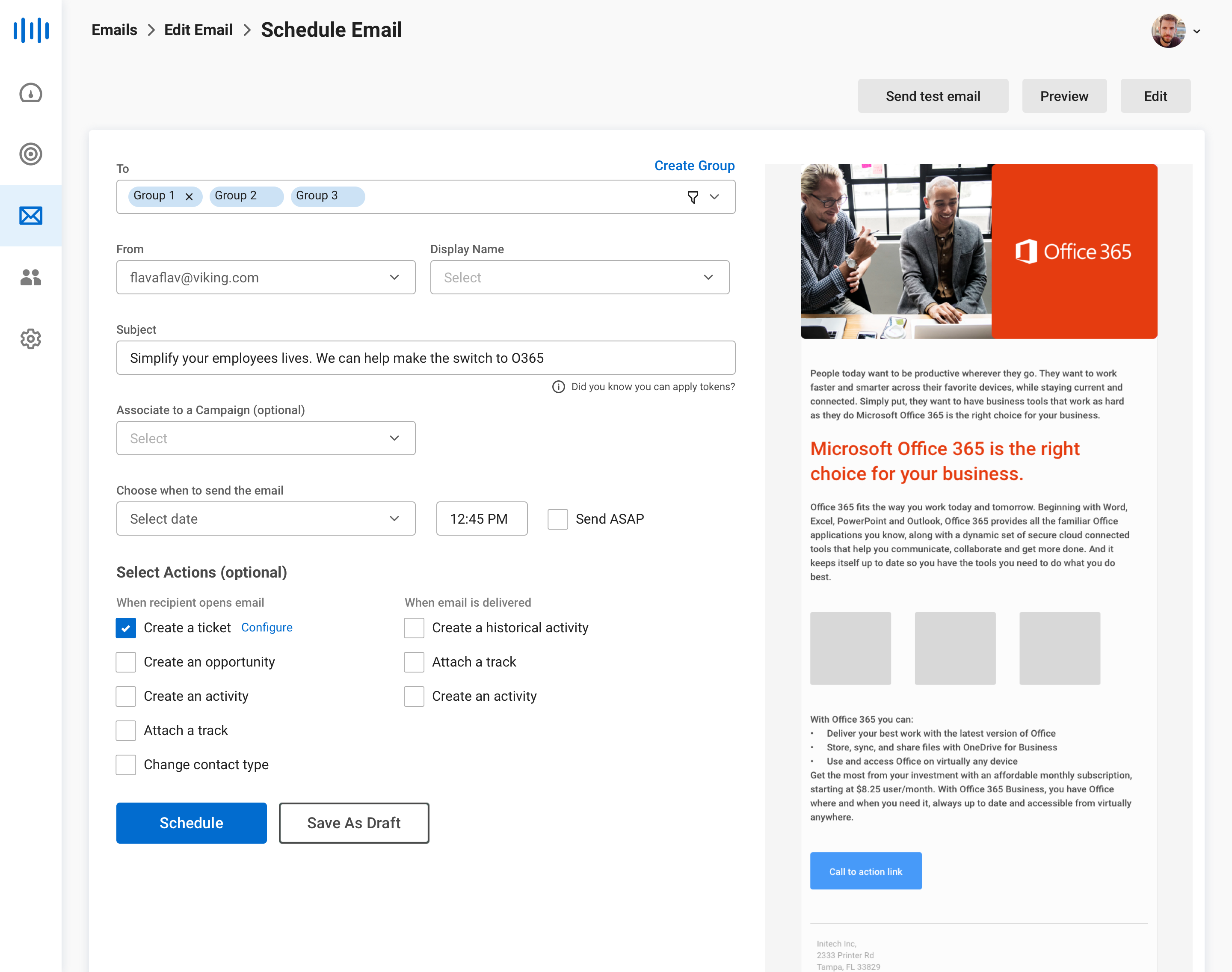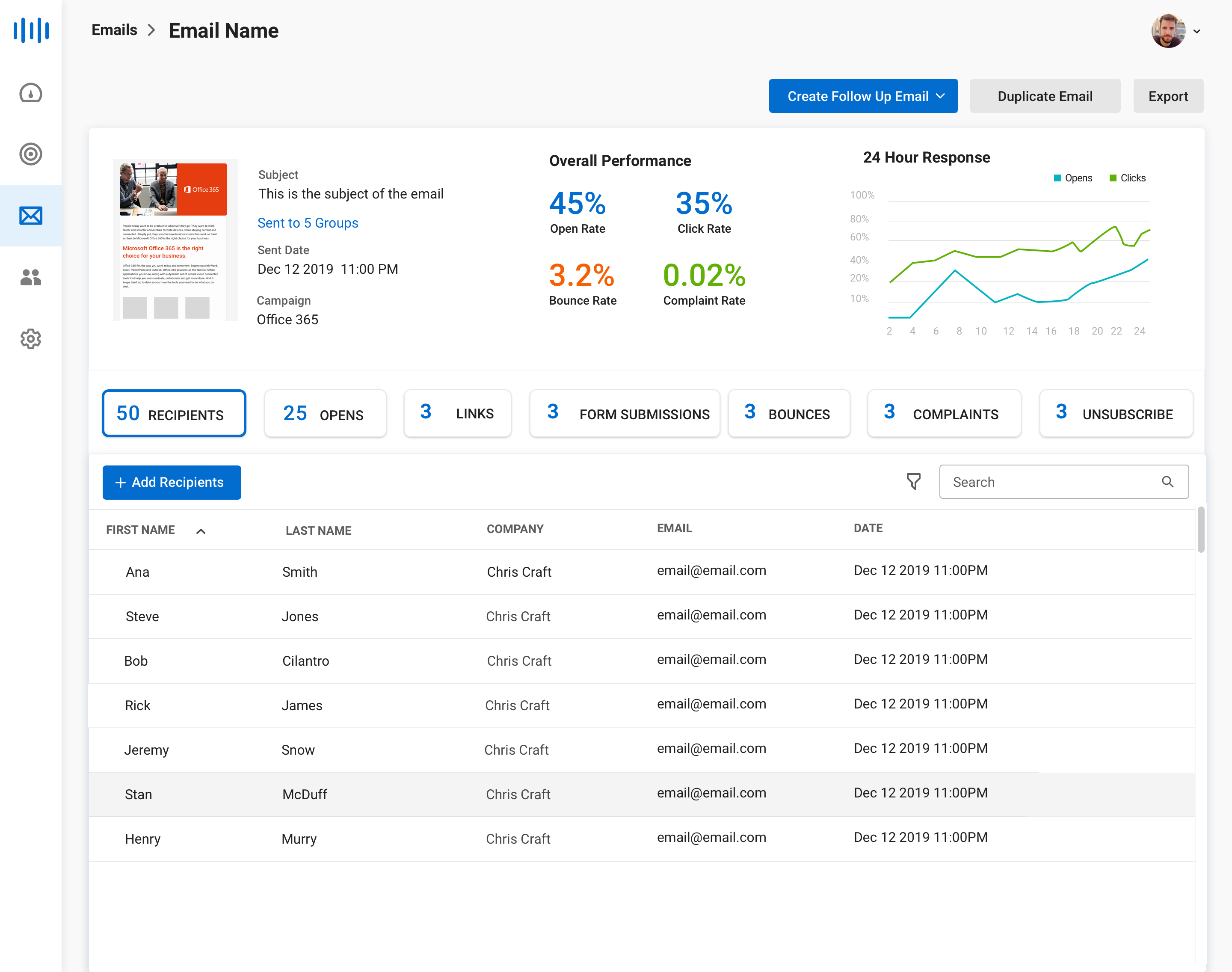 User Research
We utilized a few different methods for collecting our initial research. Bringing our findings to the table helped us better align the goal for the Design Sprint.
Research Methods

Focus Groups

User interviews

Usage data in the current product
Questions

What is your current role at your company?
What is your level of experience using marketing tools?
What are you looking for in an MSP marketing tool?
Can you walk us through your process for creating content for your marketing materials?
Wha are some hurdles you come across when marketing for an MSP?
What are you looking for in an email editing tool?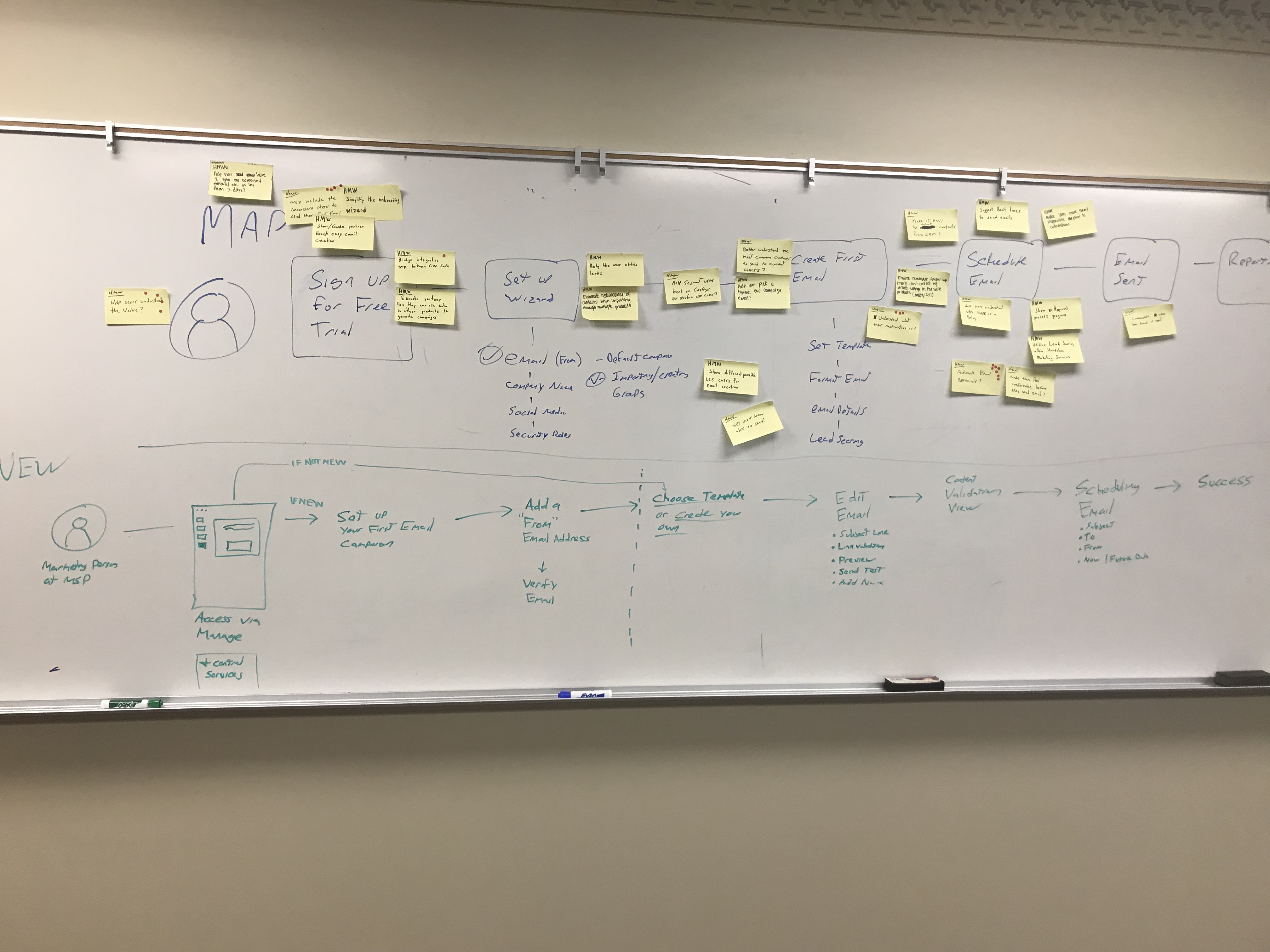 The Approach: Design Sprint.
Four days of cross team collaboration.
Set a goal 🏆

The team sets a goal in order to assure our solutions satisfy the goal. Our goal was "Help more users send out their first email to themselves while discovering the power of the product"
Map it out 🗺
Current Map: We are Here
We started by mapping out the current process. This enabled everyone to understand the current process and to easily identify problem areas. The team asked the PMs questions to get more clarity in order to map out the ideal experience. It was very apparent why users aren't able to complete the set up. There is a large barrier to entry.
New Map: The Ideal Experience.
We were able to shorten the process tremendously. We cut out 7 steps in the setup wizard alone.
Expert Sessions 🗣
We have already done some upfront User Research which has given us a good place to start. We bring in internal experts and/or current users to answer some questions that are still outstanding. We run them through the new journey map to validate if we are heading in the right direction.
How Might We 🤔
These are questions that we have about solving problems. Instead of stating the problem, turning the problem into a question can help facilitate ideation.We document these on the map so we make sure we solve them along the way.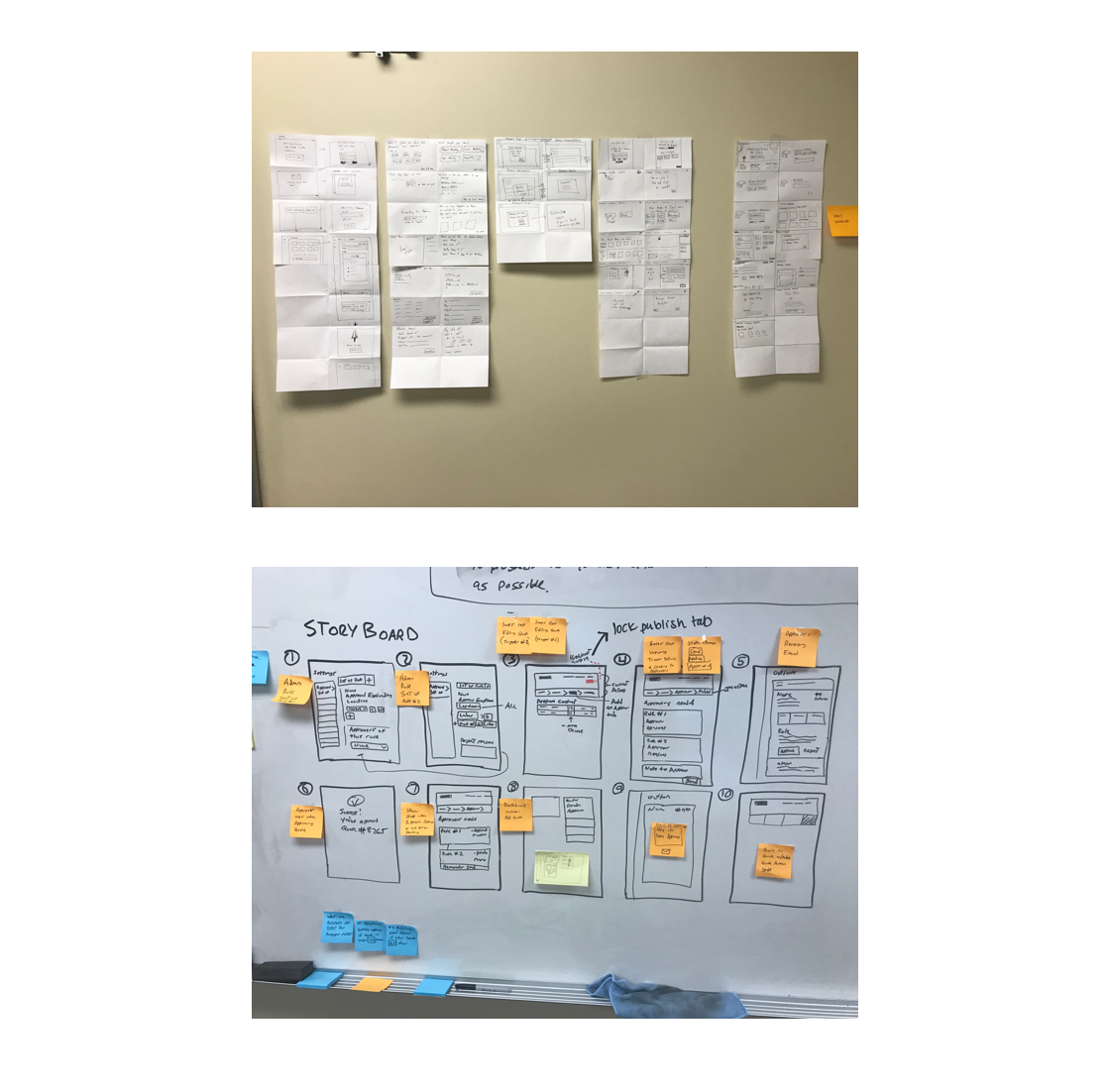 Lightning Demos ⚡️

We review products to see what other solutions are out there in the world. We take screenshots of what we like or don't like and then present a demo of the product


Sketching ✍🏼

3 Rounds of sketching. Each person presents their concept sketches and the team then votes on the features they like the best. This then helps shape our storyboard

Storyboard 📖

We create and evaluate the storyboard to make sure the team is comfortable with the story we are telling and the way we plan to solve the issues.
Build Prototype 👷🏻‍♀️
The last day calls for primarily only designers. We have PMs on standby to supply us with data and answer questions that might come up. We review the storyboard, make sure everything checks out and then we begin prototyping. Designers get assigned screens so we can build the prototype in tandem.
User Testing 👨🏻‍💻

After the prototype was completed we hopped on a call with a current user that has been vocal about the shortcomings of the current product.
The user was thrilled with our solution. He would say "you know what would be nice..." and then he would see later in the demo that we accounted for what he was suggesting.
Over the next month we tested 50 users through unmoderated testing. Our solution was validated. All members of the team, including VPs and executives felt comfortable putting this solution into production.

Quotes from Users
"Oh, this process is so much simpler. Simple is good"
"This is very easy to use. Reminds me of Mailchimp"
"Yessss. I'm tickled about this. You guys are making very big steps in the right direction"
"The fact you are providing curated marketing content is going to be a game changer for this product"
Learnings
Design Sprints Rock!
This was the first design sprint we conducted at Acme*. The Design Sprint changed the way people approached, thought about and solved the problem. Team members that were not familiar with Design Thinking seemed to have learned a lot. They could now take this methodology and apply it to their future projects.
Collaboration is key.

Getting everybody together for four days to focus on one problem did wonders for the process. It expedited every aspect of the process. There were no longer side conversations taking place and convoluting things . The concept we came up with would have taken us months to accomplish if we worked as we had been in the past.
Users have no idea how to market their business.

No wonder the utilization numbers were so low on this product. The approach we put in place to have content curated for them was filling a large gap in this product.
Retrospective
We got the team together to do Four Helpful Lists so we know how to improve for the next Design Sprint.
What worked?

What didn't work?

What was confusing?

What can be improved for next time?